Our Financial Planning and Wealth Management Services
At Efficient Portfolio, we strive to help our clients build a financial future that they can rely on, and we do this by offering an array of wealth management services and financial advice. No matter your age, background, or circumstances, we are dedicated to helping you realise your financial goals.
Our Wealth Management Services and Financial Advice
All our services are delivered with a holistic approach with the highest level of strategic expertise. We offer everything from business financial planning services to family wealth management services, and beyond.
Financial advice is a service that everyone can benefit from. It's never too early or too late to start building a financial future that you, and your loved ones, can truly rely on.
Tools and Calculators
Deciding which investment planning services suit your individual needs can be difficult. That's why we offer our clients an array of free financial planning tools and calculators to help them gain a better understanding of their financial future.
Book a chat with one of our team
The first step to achieving your goals is to discuss your concerns with a member of our team.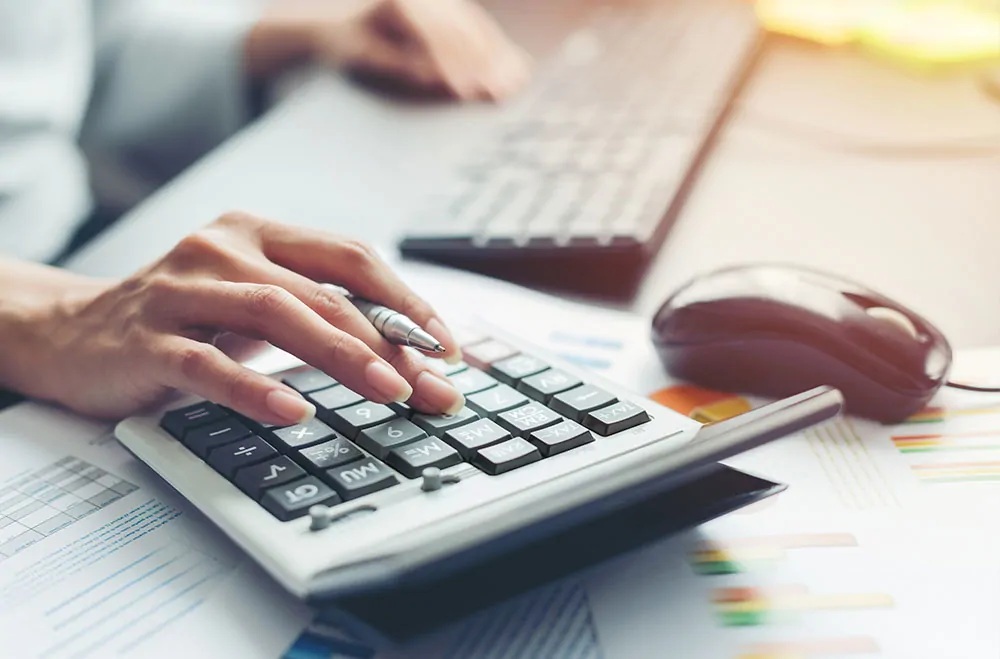 Our Approach to
Financial Planning
We approach financial planning with several core principles that are integral to the ethos of our company. To begin with, we offer complete empathy whilst focusing on your financial future. Our team of financial experts provide impartial advice that is both chartered and innovative.
Not only this, but we aim to educate and enlighten our clients about their finances, so that they never encounter any surprises along the way. Above all, we operate with full transparency, which allows your confidence in us, and your finances, to grow to their maximum potential.
Our Happy Clients
No matter your background or age, our wealth management services can help you plan, manage and fulfil your financial goals. Here's what our clients have to say…
I was introduced to Charlie Reading and his team a few years ago and only wish I'd found them sooner. Since i have been a client I have been reassured my pension monies are being invested wisely and the proof is in the returns so far. Feeling safe and secure in the future was my goal and they are helping me achieve this with their wise and honest counsel.
Stephanie MacKellar


June 8, 2021
We have been with Efficient Portfolio for several years. Having passed the age of 55 with a number of pensions I did not know what would be the best way forward for using these to get the best for our retirement. After a very productive meeting taking into account our personal situation, future requirements etc they put forward a financial plan for years to come. We are extremely happy with every aspect of the plan, the professionalism and friendliness of all member of staff plus the support they offer and a feeling of having a secure plan for our future. I would definitely recommend Efficient Portfolio for your financial planning.
Steve O'Hara


June 8, 2021
With EP since April 2018. Service is excellent and investments are performing well. Very pleased.
chris eaton


October 18, 2021
I have been with EP for over 18th months and have seen my portfolio grow in line with my expectations and we were well supported during the recent pandemic. Tom and the team have demonstrated that it was a good decision to select them rather than others and I now have a much better handle on my retirement plan, my lifetime cash flow and with Charlie's insight an improved bucket list and reading library. The YouTube videos are great but maybe a better choice of Xmas jumpers next year!!
jason morten


June 7, 2021
I have been with Efficient Portfolio for a few years now and feel they have my best interests at heart. With regular reviews, updates and personal access to my own portfolio, I feel very supported by the dedicated and professional team of EP. To be recommended!
Marja Quak


October 16, 2021
Our Typical Clients
No two clients are alike. Whether you are pre-retirement, post-retirement, a business owner, or a young professional, we have a range of investment planning services to suit your unique needs.
Our team of wealth management advisors are experts in all types of financial planning services. We operate with a client-centric ethos so that you can benefit from a bespoke financial advisor service.
Latest Articles
At Efficient Portfolio, we pride ourselves on offering the most relevant and up-to-date financial services. Therefore, we believe that keeping up with industry trends is pivotal. If you're interested in learning more, check out our latest articles.
FAQs
Still haven't found the answer you're looking for? Head over to our most frequently asked questions on our financial planning FAQ page.
If you are eager to start exploring your asset and wealth management options, but you're not sure to start, we've got you covered. We've compiled a wide range of free educational events and webinars to help guide you through the process.
Book a chat with one of our team
The first step to achieving your goals is to discuss your concerns with a member of our team.